Red Cherry Blossom Earrings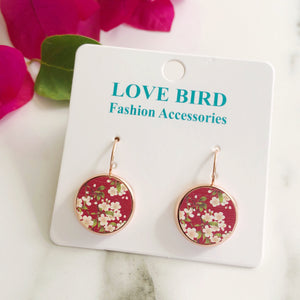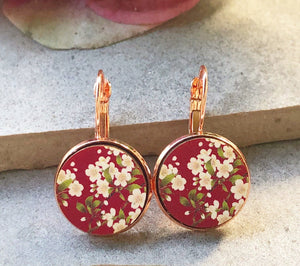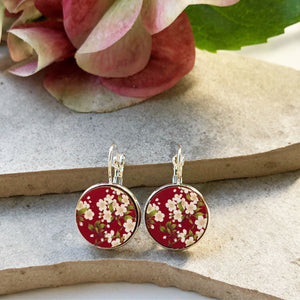 Red Cherry Blossom Leverback Earrings
These gorgeous handmade earrings are made from printed bamboo wood and set in a Rose Gold or Silver French Hook or Leverback style earring base.
The earrings are printed with high quality ink and are UV matte coated (won't scratch or fade) then laser cut at 16mm.
These drop earrings are nickel free, light to wear and are approximately 1" in length.
These earrings are extremely popular in my market stall and everybody comments on how sweet and unique they are.
If you are looking for a small gift then these are the perfect earrings :)