Corgi & Lily Stud Earrings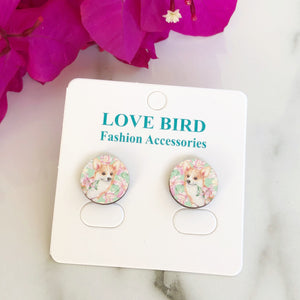 These super cute Corgi Dog & Lily wood stud earrings are made from Bamboo, and printed with UV resistant coating. The earrings have a stainless steel post and are 16mm.
These cute studs would make the perfect gift and are light and comfortable to wear.