Multicolour Leaf Necklace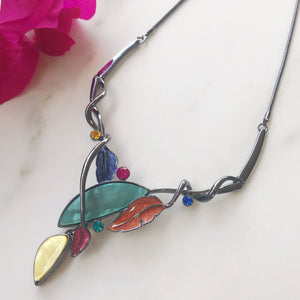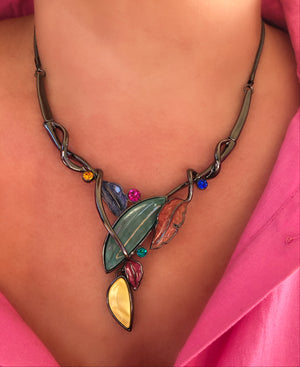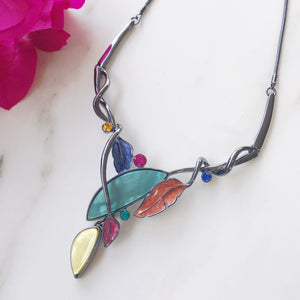 This stunning gunmetal multicolor bib necklace features a unique leaf design in beautiful colours of green, yellow, pink, orange and blue in resin, crystal and enamel.
This popular bib necklace will be an asset to your wardrobe and you can expect many compliments on its unique design and colors.. truly a wearable piece of art. Add this piece to your collection and you won't be disappoint or gift it to someone special. The necklace is 18" with a 2" extension. It is high quality, tarnish resistant and nickel free.