Rose Gold & Grey Necklace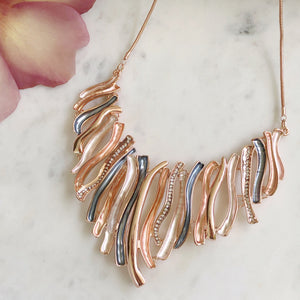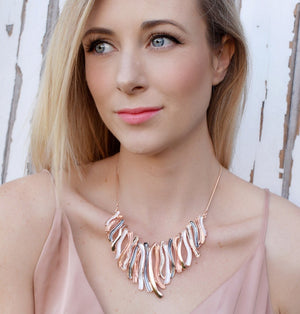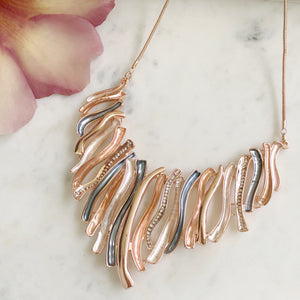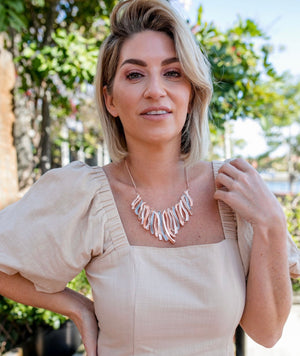 This stunning high quality Rose Gold necklace is lightweight and features
 beautiful shimmery enamel and is inlaid with high quality crystals.
The soft tones of champagne, rose gold and charcoal make this truly a statement piece for any statement jewellery fan.
Finish your outfit with a bold necklace and turn heads with this exceptionally crafted and unique design
The necklace measures 18" with an added extension and is nickel free.